Overview
Details
The 9" x 12" size of the Thermo-Peep Heated Pad is perfect for keeping chicks warm in any enclosed area. Use it in the first stages of life for mandatory heat requirements or when the weather turns cold.
A Healthy Start
Give chickens a healthy start to life by providing them with needed warmth. The Thermo-Peep Heated Pad helps chicks sustain a healthy body temperature and prevents the pasting that can occur when proper warmth is lacking. Its pre-set temperature and internal thermostatic controls maintain an ideal temperature that is neither too hot nor too cold, allowing it to be used for extended periods of time.
Multiple Placement Options
Place the water-resistant K&H Thermo-Peep wherever warmth is needed in an enclosed area. Set it on the floor to provide chicks with a warm place to sit. Or, use the pre-drilled holes in each corner of the heating pad to mount it to a wall, giving them a cozy, warm spot against which to lean.
Wherever you place the Thermo-Peep Heated Pad, its thermostatic controls will provide a subtle, soothing heat to keep your peeps warm in any weather.
Sturdy Design
A water-resistant ABS plastic exterior protects the internal components of the Thermo-Peep Heated Pad, giving it a long life and protecting it from the wear of daily use. It also features a 5.5 foot cord with 18 inches of steel capping to deter pecking.
Energy Efficiency
Using a mere 25 watts of electricity, the Thermo-Peep consumes less power than many light bulbs. Keep your utility bills low and your chicks warm with this unique, energy-efficient heating pad.
Safe Operation
This product has been tested rigorously and certified by MET Labs. Their certification means this product adheres to strict electrical safety standards.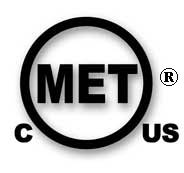 Key Specifications
Heated: Yes
Thermostatically Controlled: Yes
Pre-Set Temp: 102°F
Cord Length: 5.5 ft.
Outdoor Use: Yes
Water-Resistant: Yes
Material: ABS Plastic
Safety Listing: MET
Dimensions: 9" L x 12" W
Wattage: 25 Watts
Specifications
Additional Info
| | |
| --- | --- |
| Item # | 2160 |
| Printable UPC | No |
| Unit UPC | 655199021604 |
| Case UPC | 655199121601 |
| Cord Length | 5.5 ft. |
| Wattage | 25 watts |
| Safety Listing | MET |
| Dimensions | 9" L x 12" W x 0.5" H |
| Item Weight | 1.67 lbs. |
| Shipping Package | 4 Color Box |
| Shipping Package Dimensions | 14" x 10" x 1.25" |
| Case Pack Qty | 6 |
| Case Pack Dimensions | 14" x 10" x 7.5" |
| Case Pack Weight | 20 lbs. |
| Warranty | 1 Year |
Care & Instructions
Product Q&A
Product-Specific Questions
---
General Questions about Outdoor Heated Pads